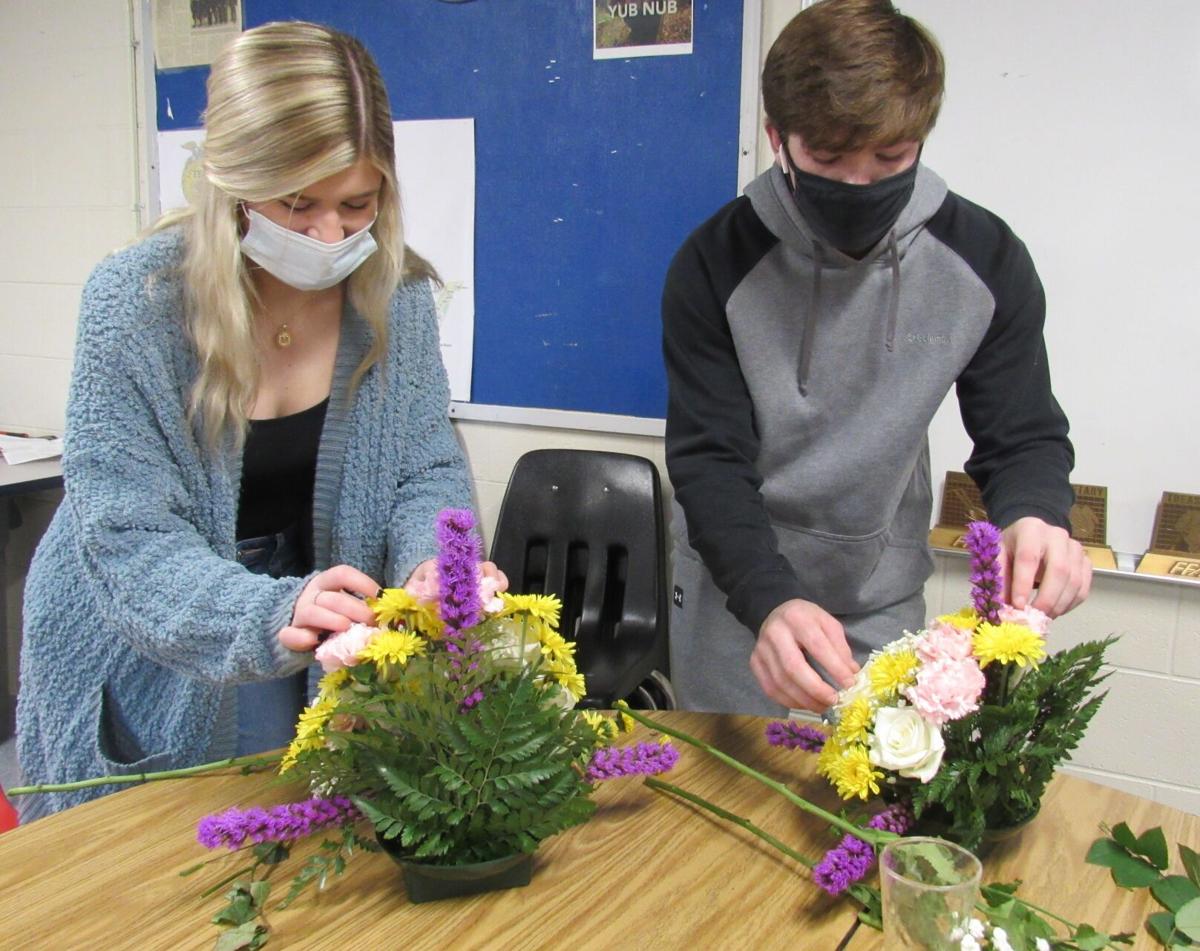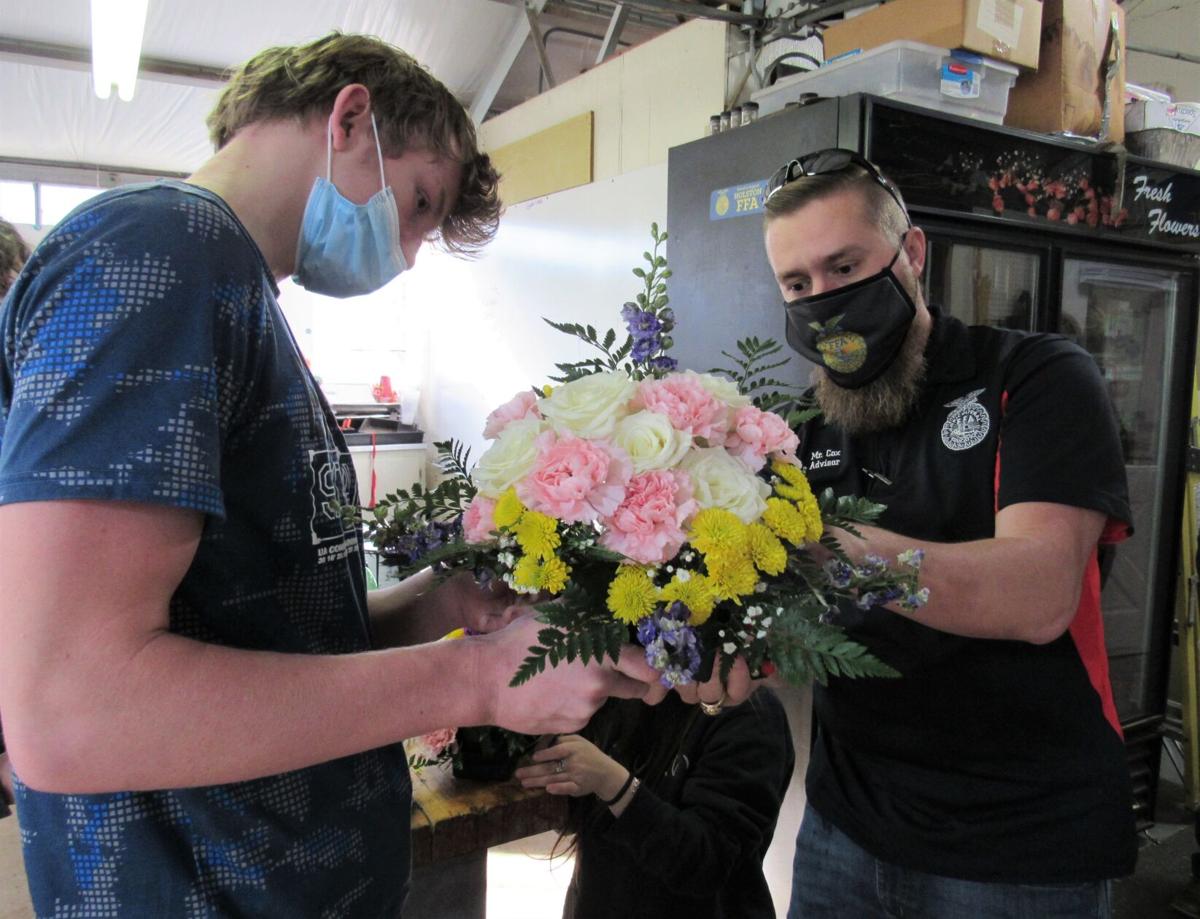 Carolyn R. Wilson | For Washington County News

DAMASCUS, Virginia – It was 8:10 am when the first morning bell rang at Holston High School last Friday.
Instead of opening books and notebooks, students in a horticulture class used scissors and fresh flower stems to try their hand at creating flower arrangements.
Welcome to this semester's Floral Design course, where 17 students – male and female – learn to create works of art with flowers.
Sprigs of carnations, mums, liatris, larkspur and baby's breath flowers were scattered on a worktable in the school greenhouse, where the design process began for each student.
Students honed their design skills this semester by creating corsages, buttonholes, coffee mugs, and other small flower arrangements. The final project last week was to create a single-mound triangular-shaped floral pattern, said Lawrence Cox, a horticulture teacher at the school.
"The course emphasizes the artistic aspect of horticulture," said the instructor. "We are studying largely the same principles a first year art student would study: the rhythm, symmetry, and repetition of the flowers used in an arrangement. We're even reviewing the color wheel, "he said.
The teacher's first advice to his students is to relax at the start of a floral design. "Sometimes they overthink the process and stress where each flower needs to go," Cox said.